UFApps Multi-Factor Authentication
UFApps is implementing UF's Multi-Factor Authentication system to enhance account security for UF faculty, students, and staff.
On October 7 2020, the Duo multi-factor system will be incorporated into UFApps. The steps you will undertake are illustrated below.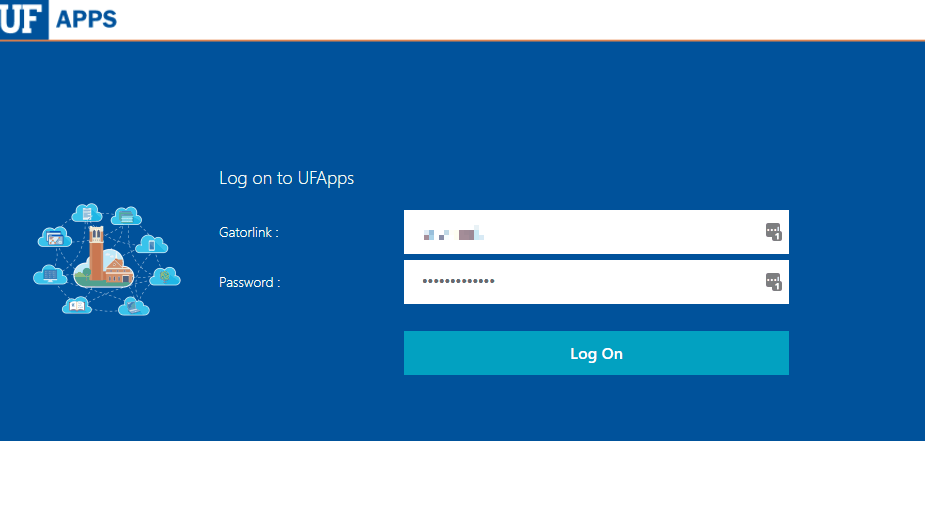 ---
If you have not completely enrolled in UF's MFA yet, you may get the following error (enrollment details can be found at https://it.ufl.edu/2fa/ ) :

---
UFIT highly suggests that you enroll in MFA sooner rather than later as it will eventually be a requirement for all faculty, staff, and students.