How do I start using Kumo?
There are two ways to setup your Kumo profile:
Launch Kumo profile setup from within your session
Go directly to the https://kumo.apps.ufl.edu webpage before you start your session in UFApps
If you launched a session but never set up your Kumo profile, you may receive the message shown below. In this case, click on Setup. A browser window will launch the web page https://kumo.apps.ufl.edu where you can set up your profile.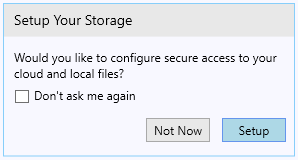 Once the  https://kumo.apps.ufl.edu web page loads, please follow the direction listed below.
To set up the service, simply go to https://kumo.apps.ufl.edu and click Log In button.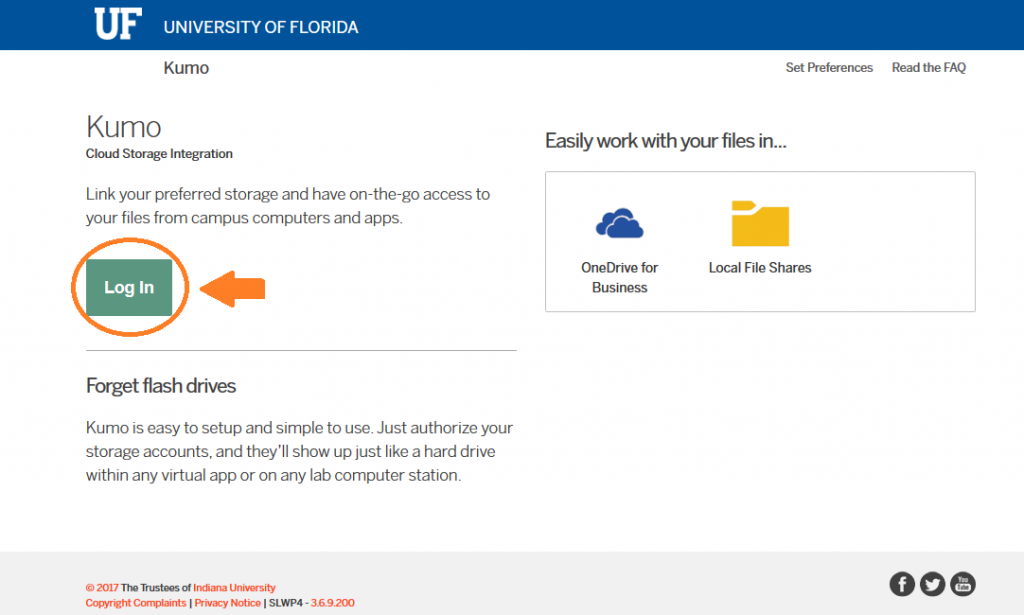 You will be redirected to UF's authentication page. Login with your gatorlink credentials: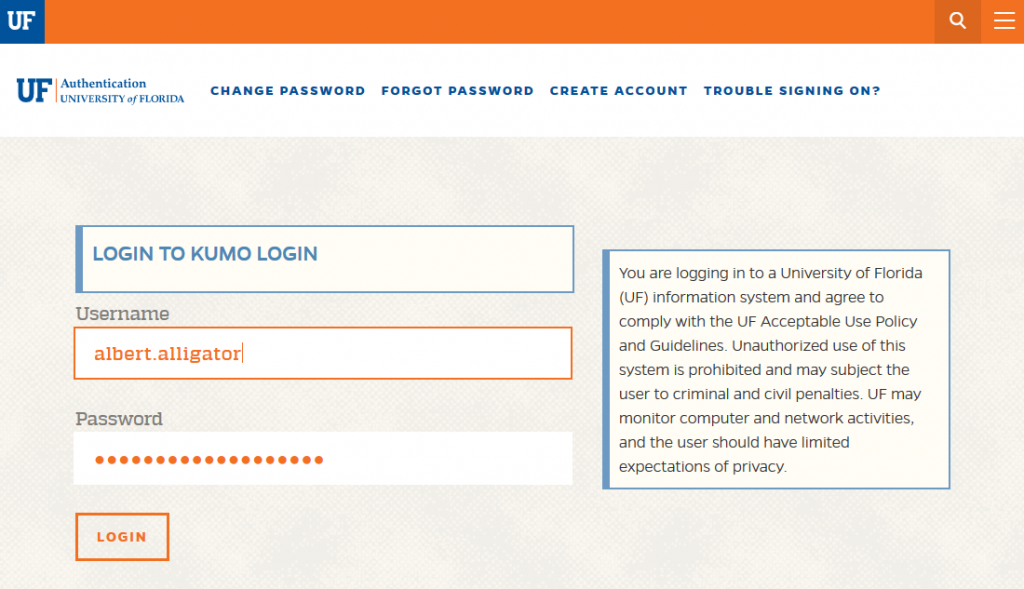 Once logged in, you will see your home page in Kumo with the available cloud storae services.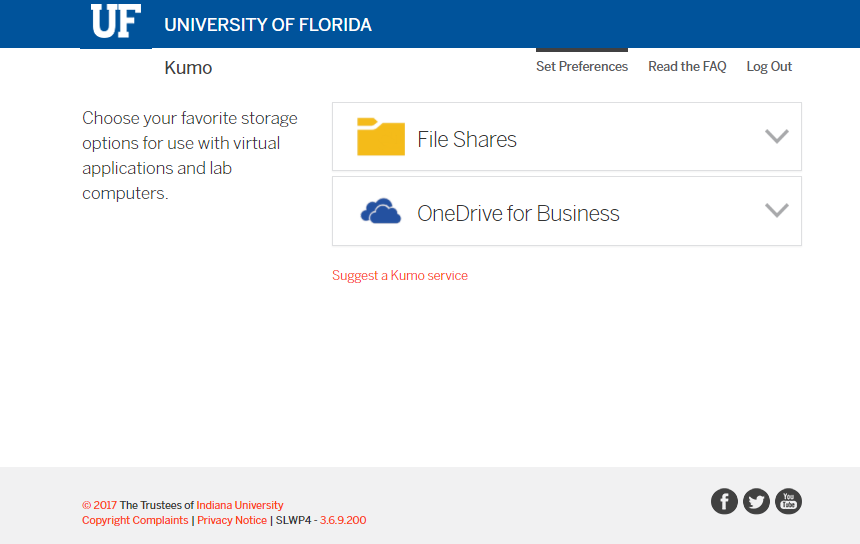 Currently, UF Kumo is configured with two cloud storage solutions:
UF File Shares (e.g. Departmental file shares)
UF OneDrive for Business